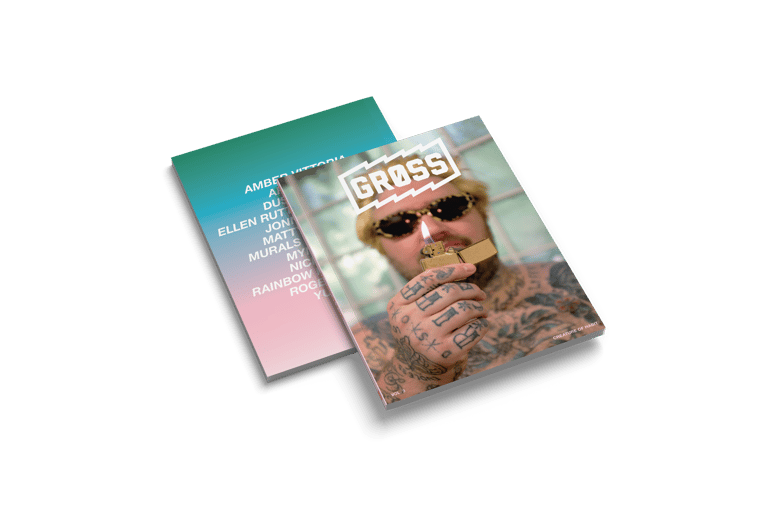 GRØSS VOL. 3 — Matty Matheson
Cover: Matty Matheson
VOL. 3: Creature of Habit focuses on the learned practices, traditions or rituals that our contributors have adopted to help push themselves onward and upward. As a career goes from budding potential to garnering success, it's important to look inward and stay true or make changes in order to achieve the dream.
Features:
Amber Vittoria
Art Miami Fairs
Dustin Klein
Ellen Rutt
Jillian Evelyn
Jonny Niesche
Matty Matheson
Murals In The Market
Mynxii White
Nick Monaco
Rainbow Kitten Surprise
Roger Gastman
Yung Jake
Each copy contains 10 removable stickers and is assembled by hand with love.