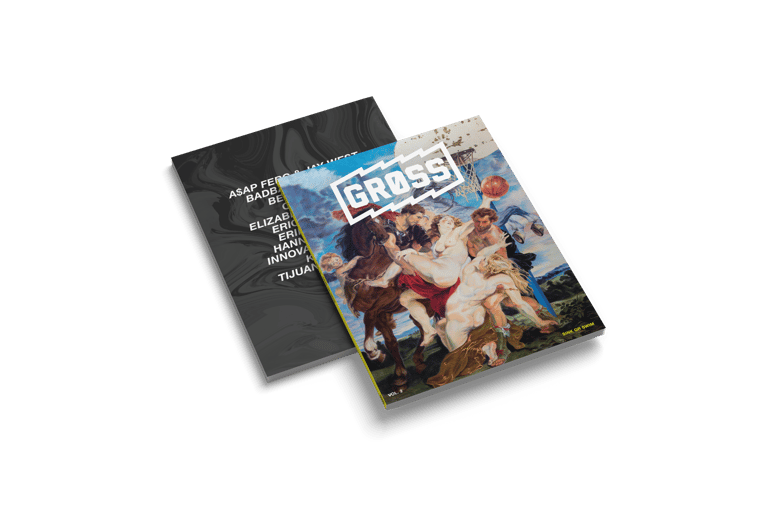 GRØSS VOL. 2 — Eric Yahnker
Cover: Eric Yahnker
Sink or Swim: The exploration of the unknown, the leap of faith, the abandonment of our comfort zone, the focused and relentless effort to continue a journey started. We've asked our contributors what it means to be dedicated to making something out of nothing.
Guaranteed to enlighten, inspire and make you jump higher.
Each magazine contains 11 removable die-cut artist stickers that reveal content. Slap em' around. 🤘 Every removable sticker is hand placed with love.
Contributors:
+ A$AP Ferg & Jay West
+ BADBADNOTGOOD
+ Ben Venom
+ CYRCLE.
+ Elizabeth Waggett
+ Eric Yahnker
+ Erin M. Riley
+ Hanni El Khatib
+ Innovative Leisure
+ Kit King
+ Tijuana Panthers
Content:
+ 4 cover editions, 1,000 of each. 👀
+ 128 silky pages of timeless content ⌛
+ Velvet, non-scuff matte cover — even repels the occasional splash of malt liquor. 😍
+ Chewy interviews and stories to digest. 🤓
+ Short easy stuff to browse. 😁
+ Several hidden easter eggs. 🔮
+ Original interviews, photos and stories. 💡